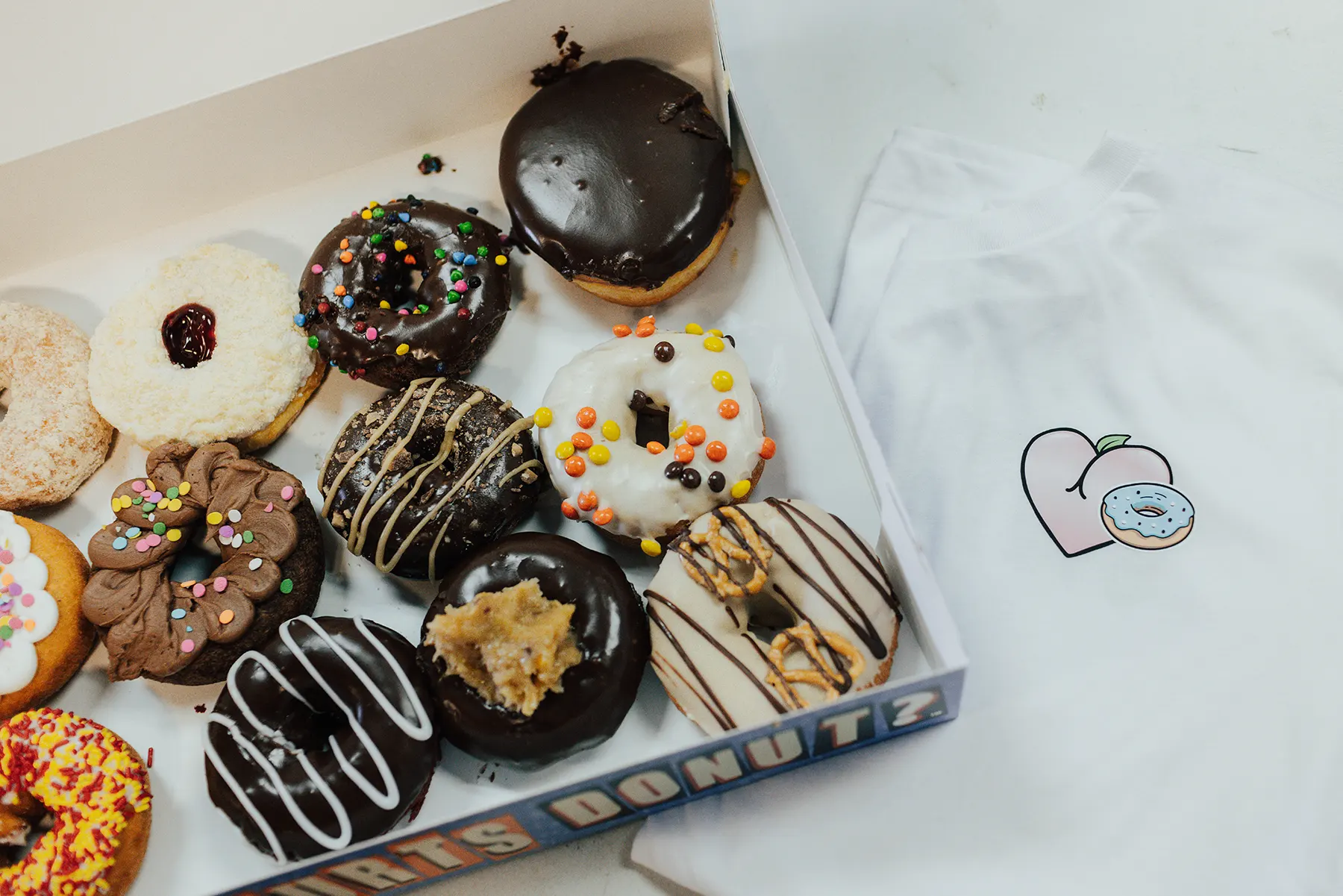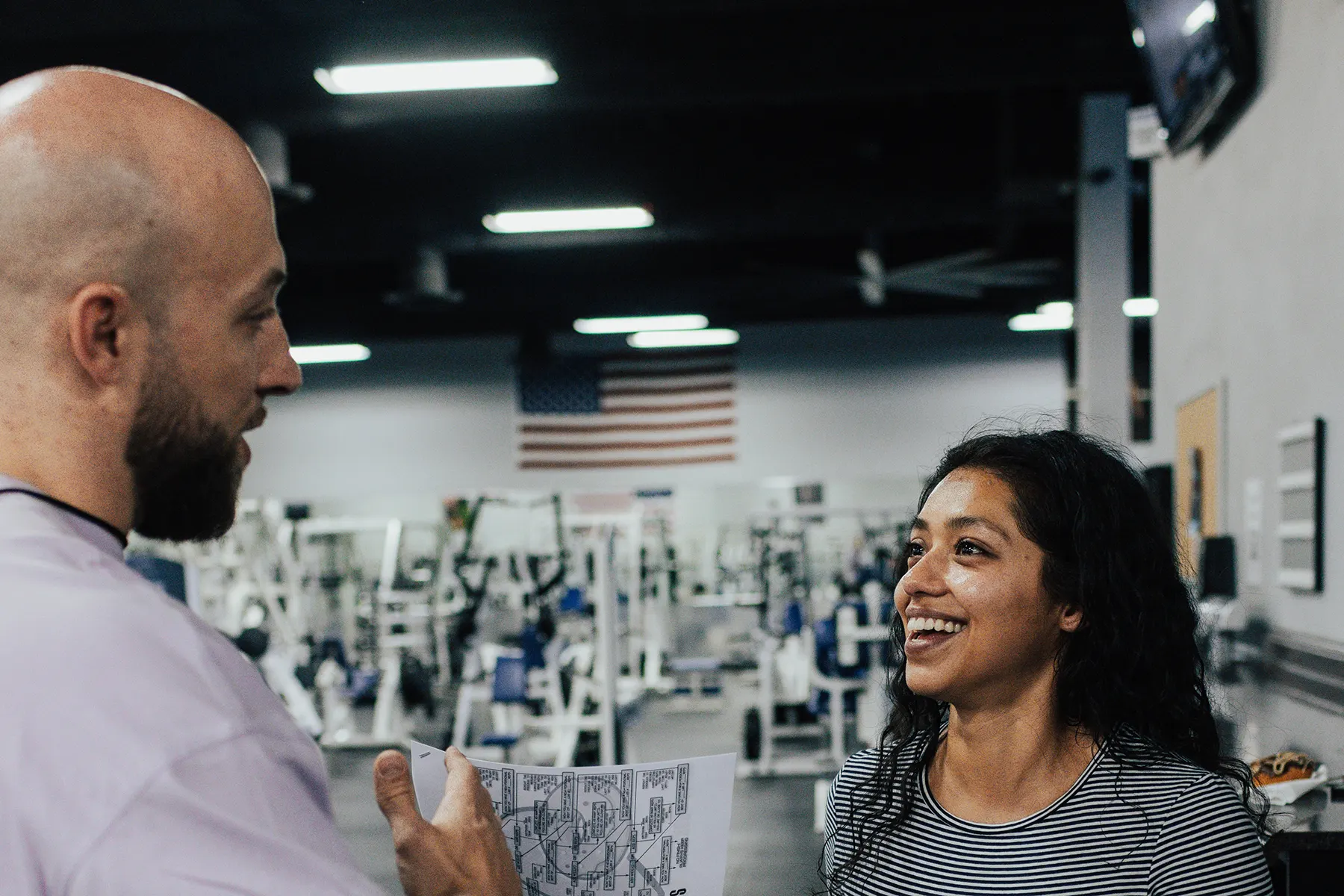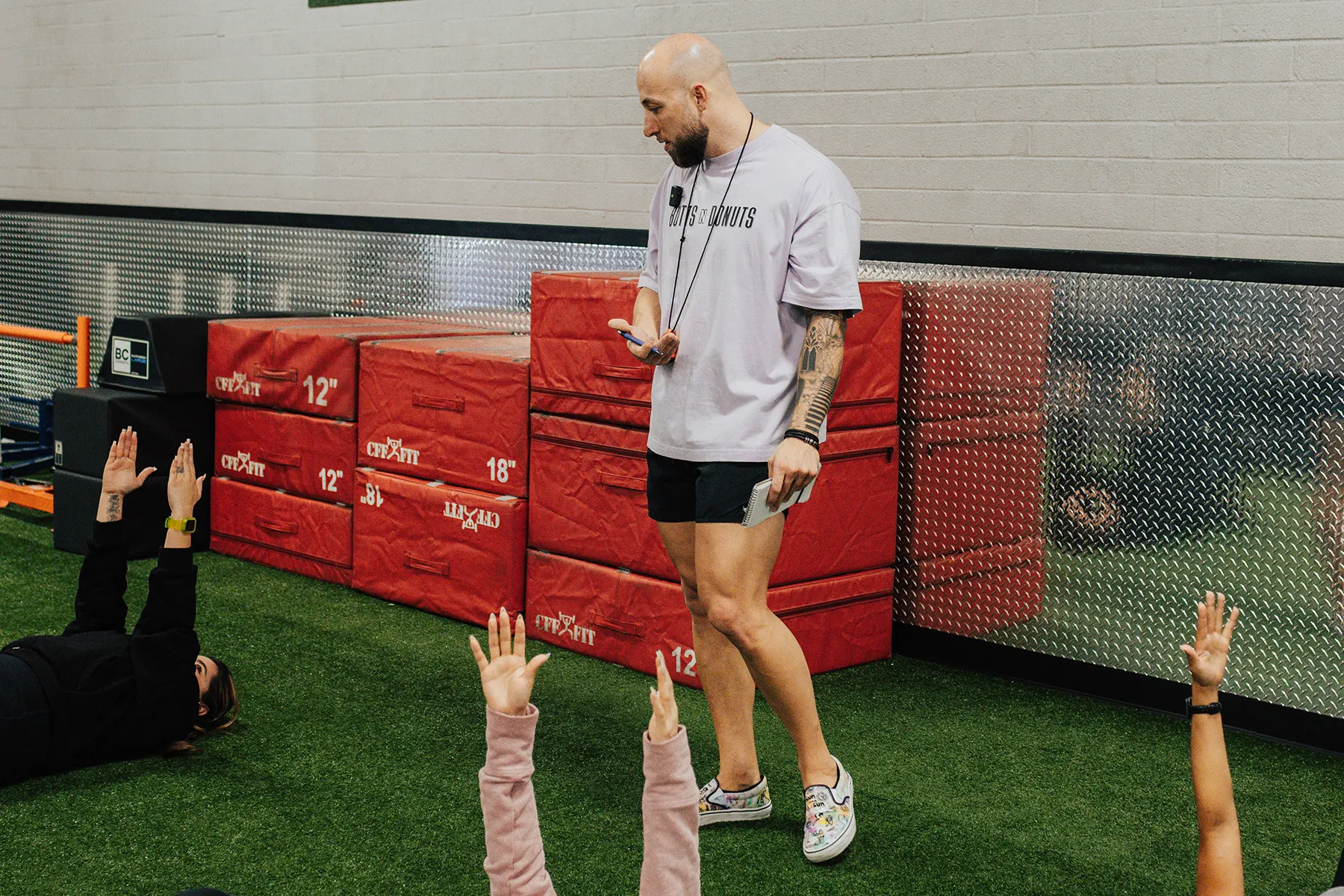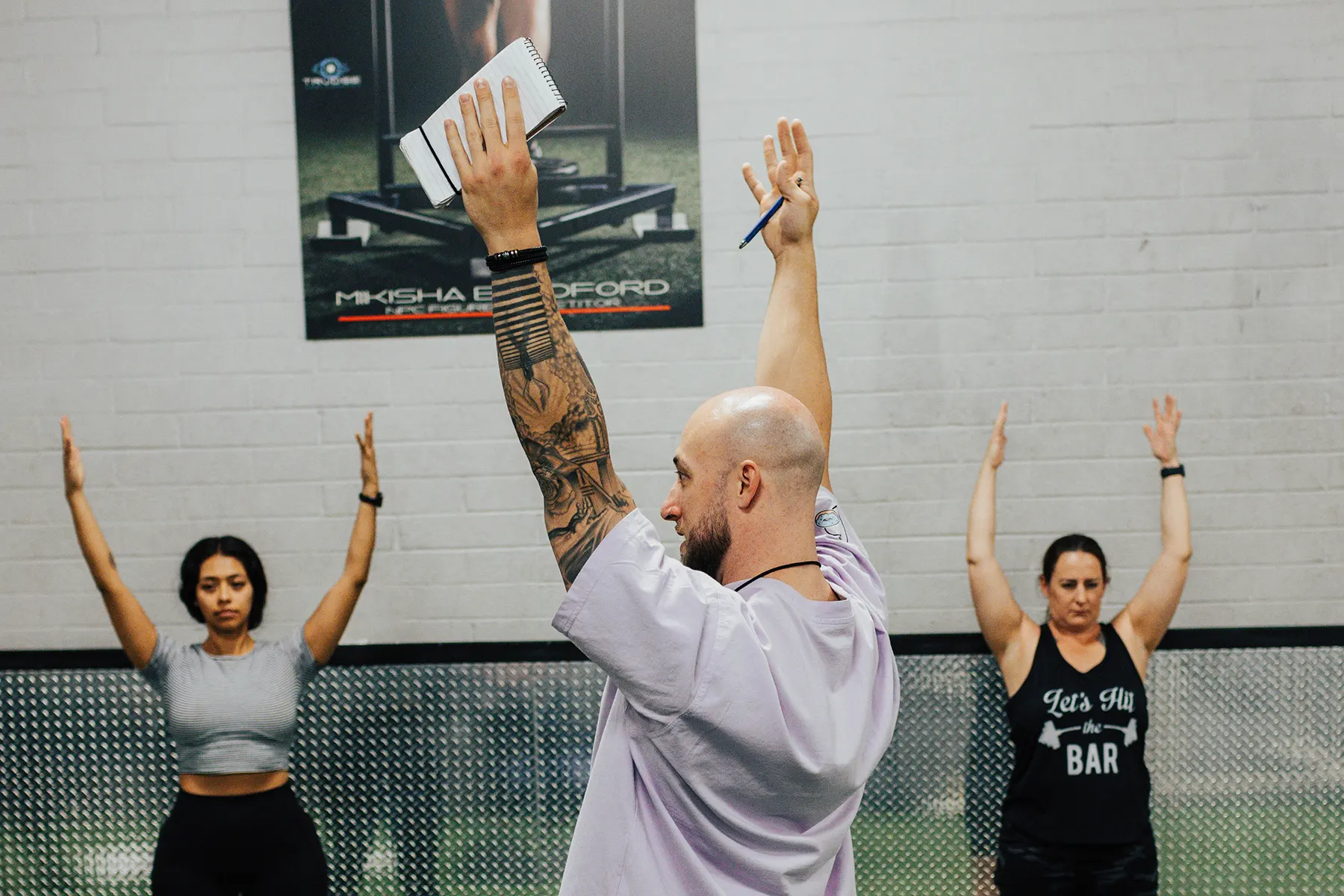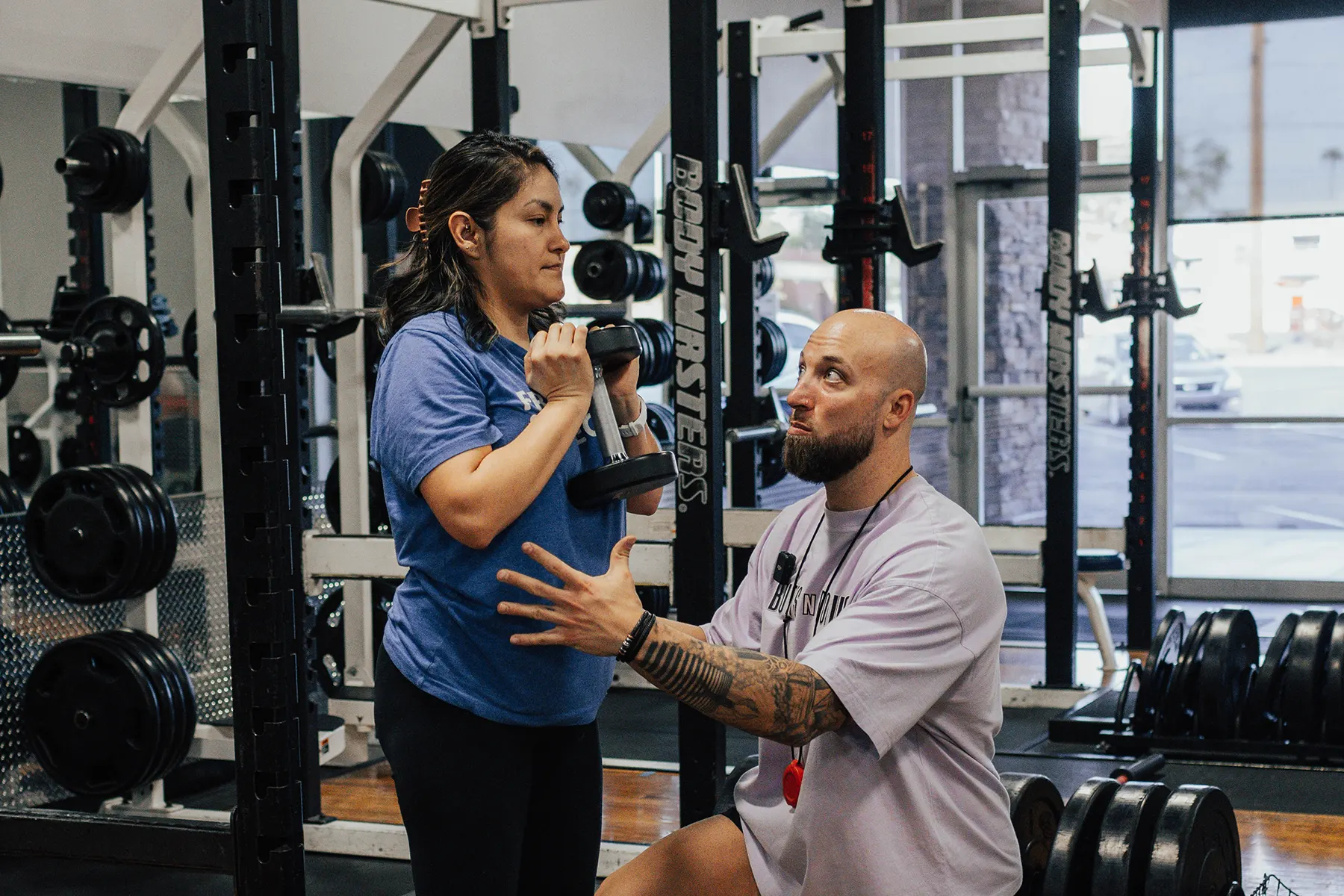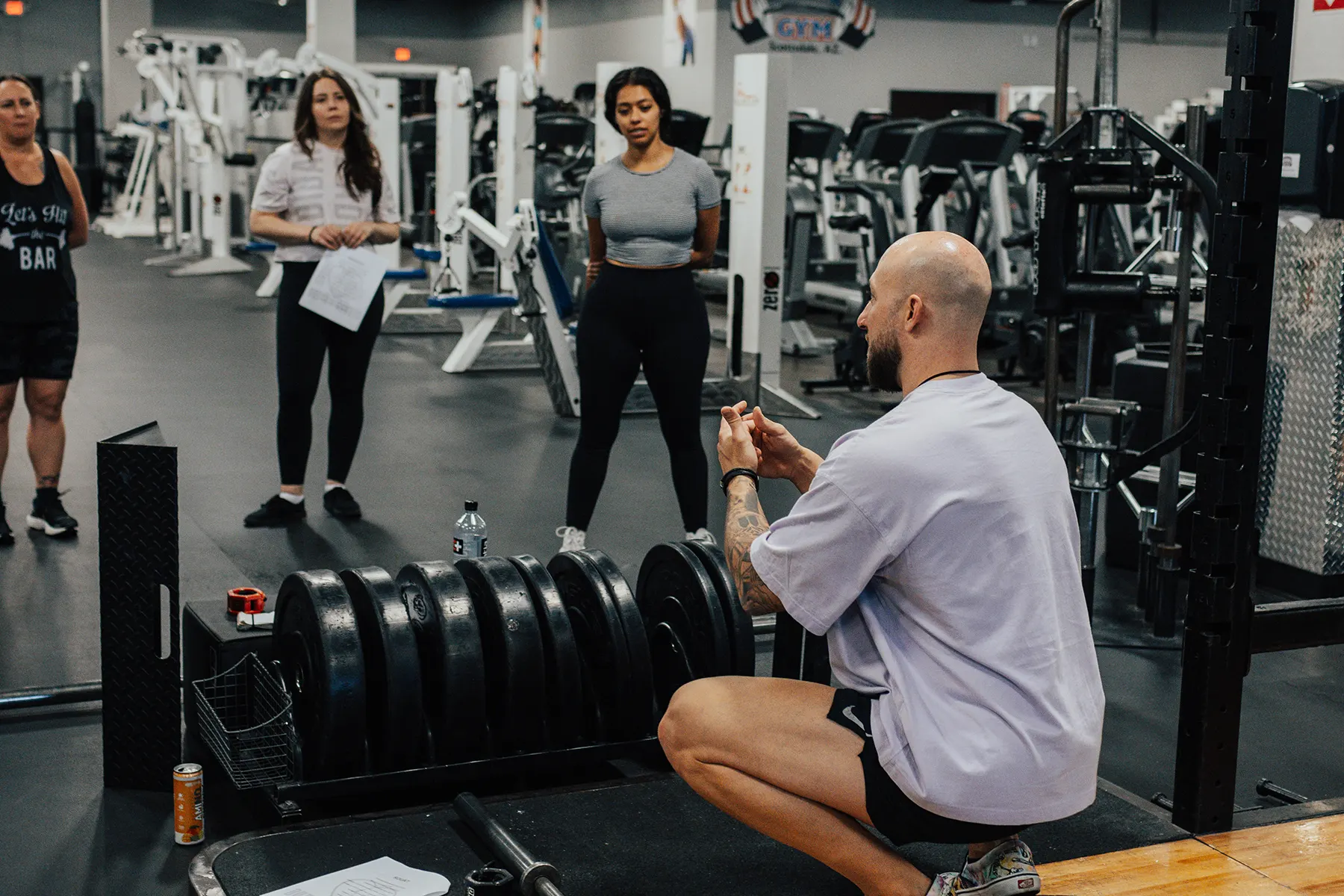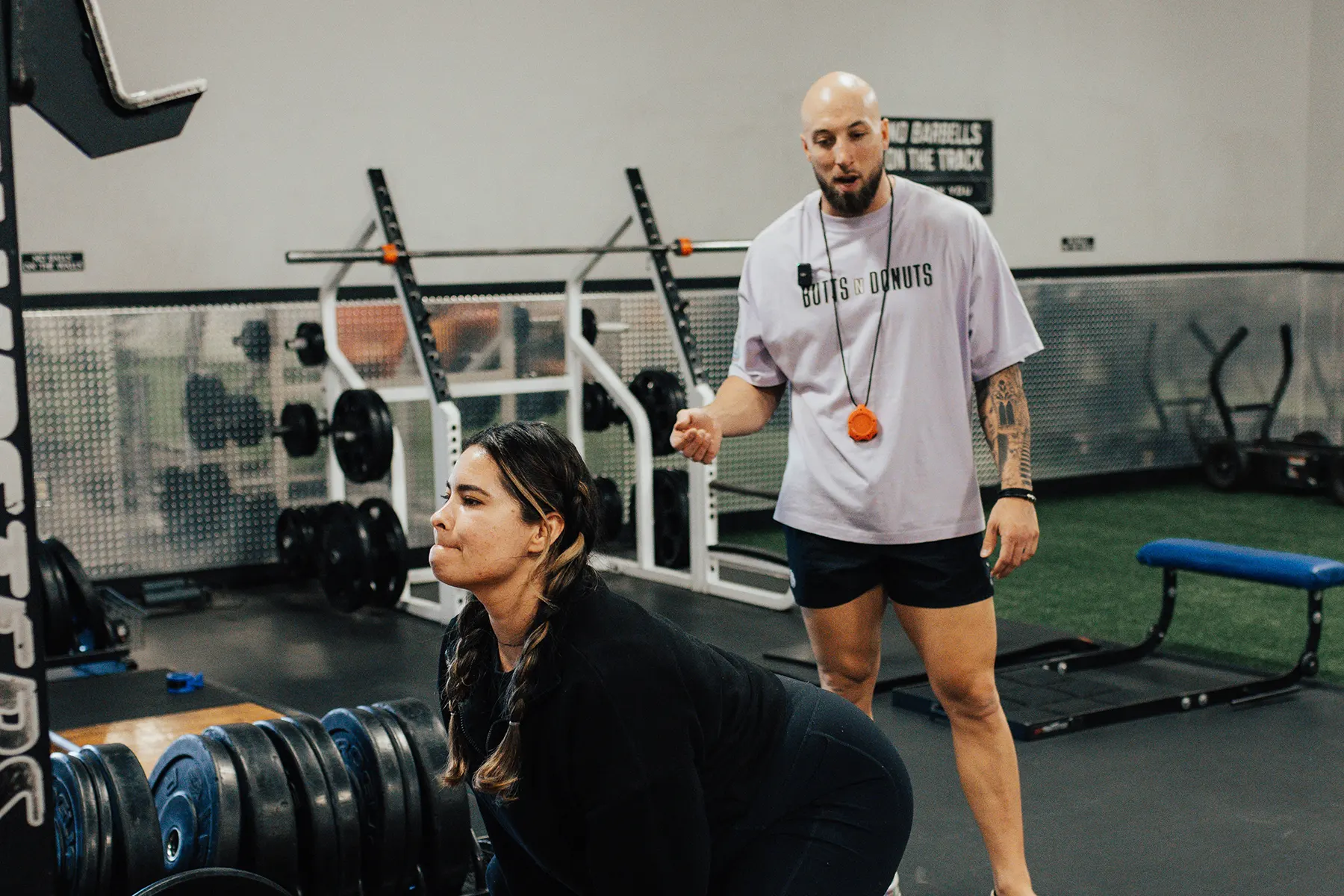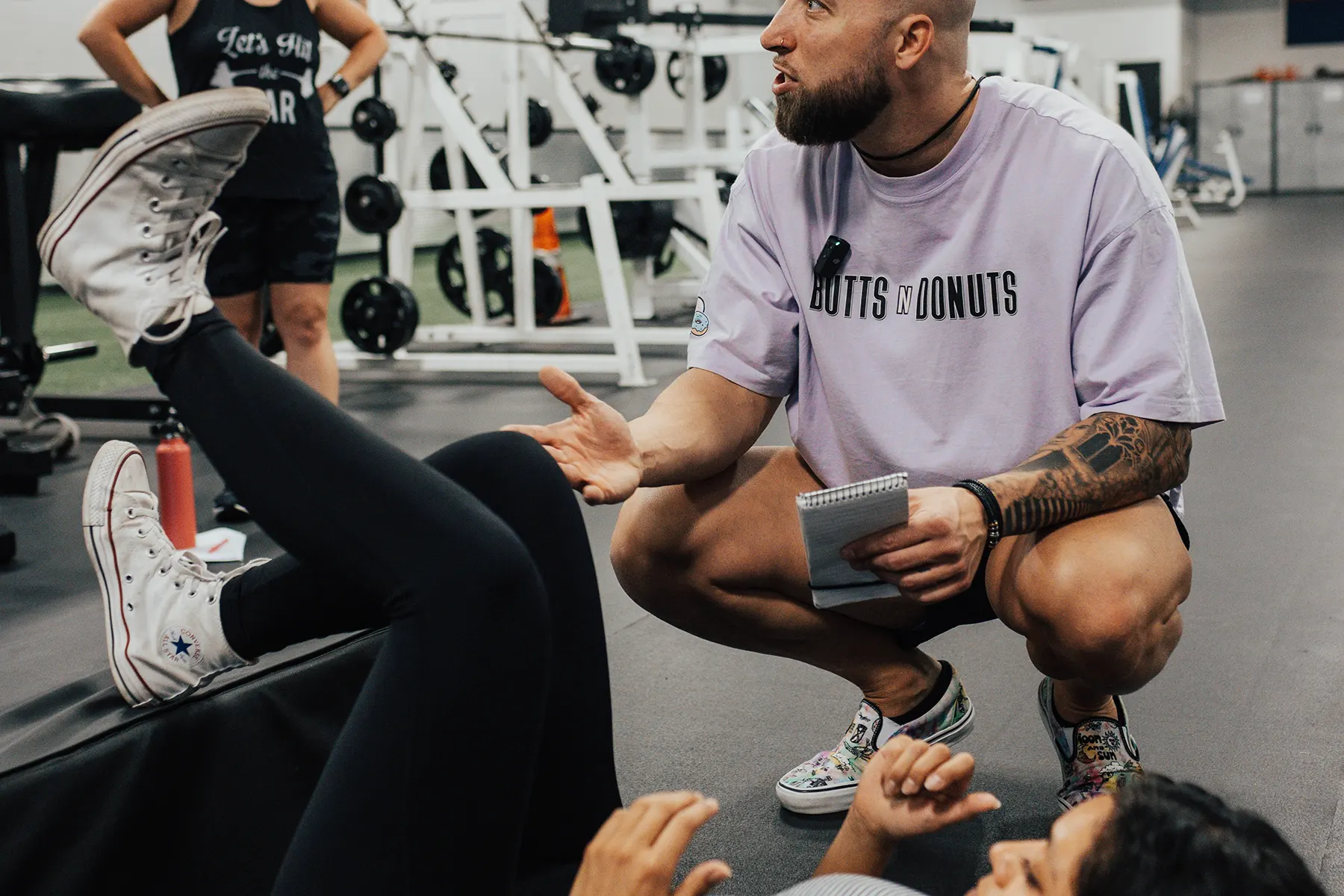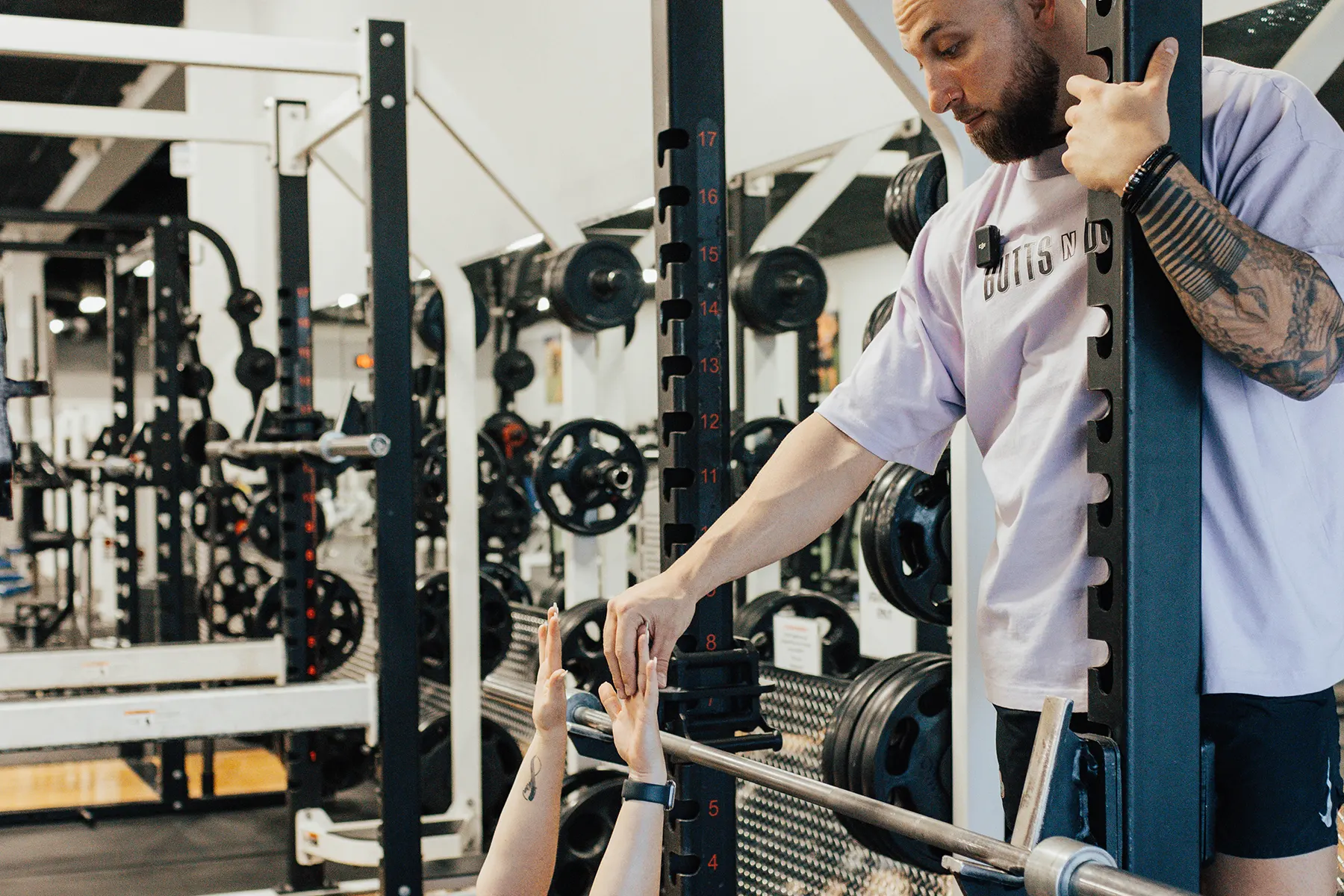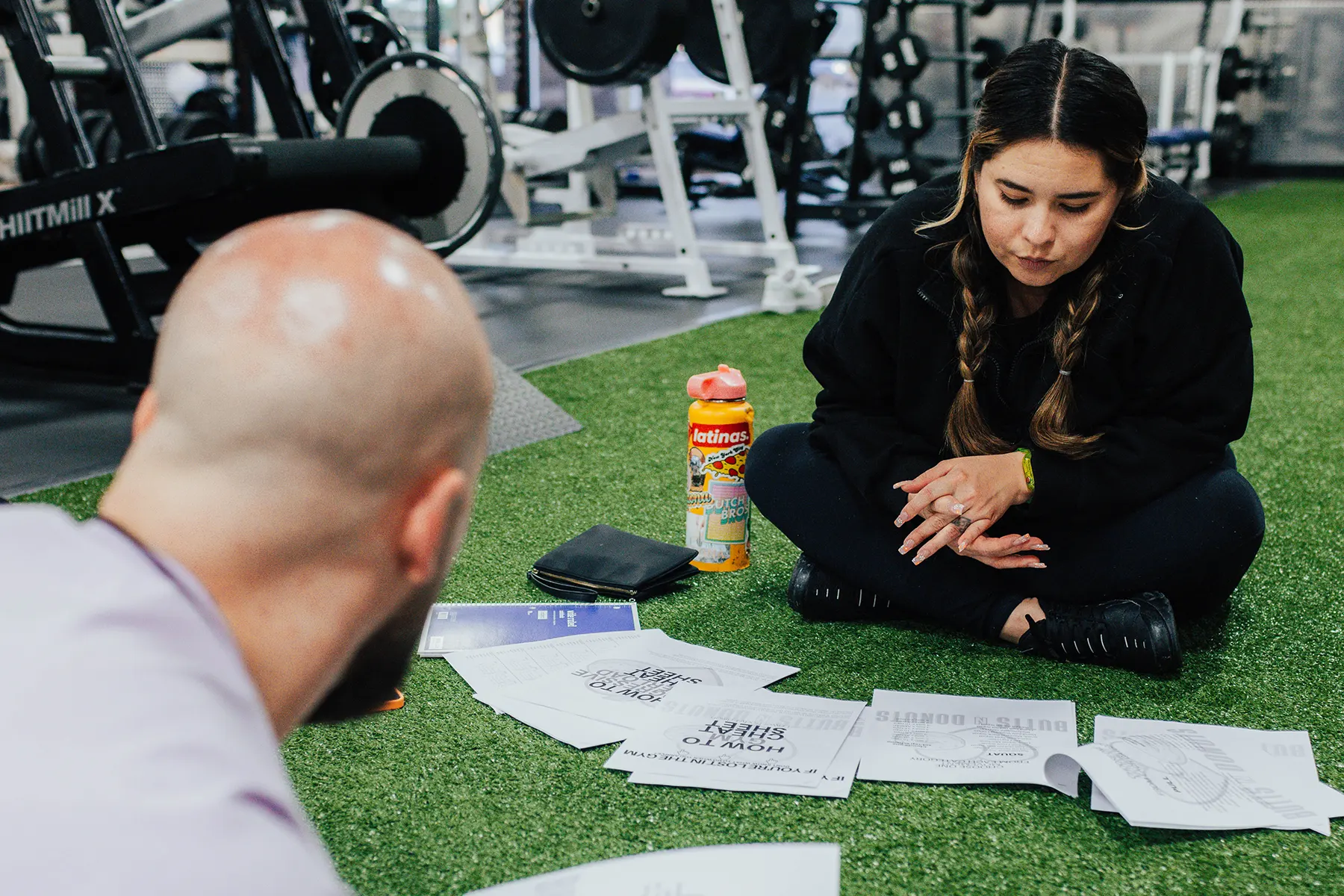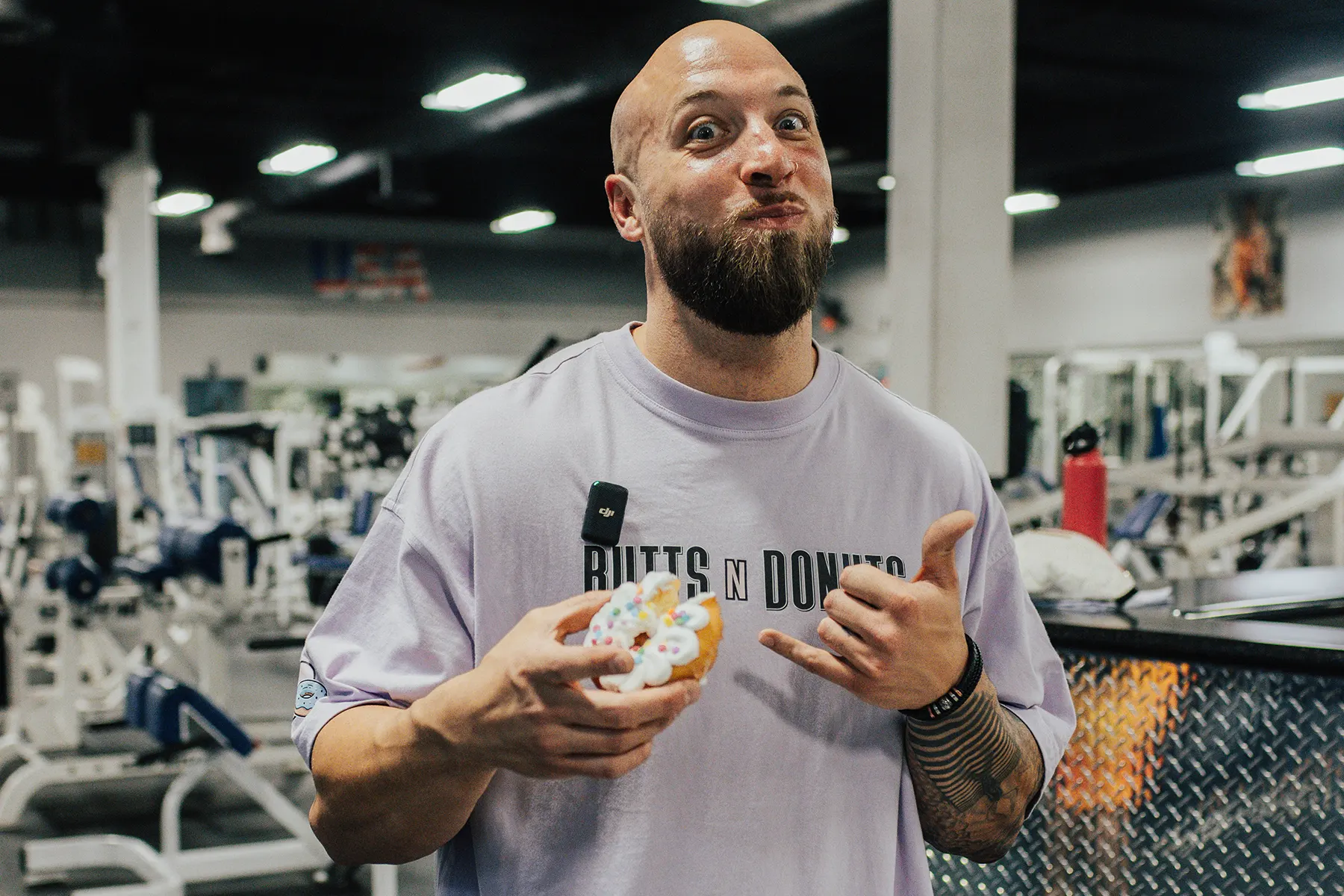 Butts N Donuts Philosophy
At Butts N Donuts we strive to help navigate all the distractions that life throws at you, by helping you build a healthy relationship with your mind, body and soul to achieve the best version of yourself. We are rooted in wellness to build a stronger version of self (peach), while learning to love yourself with balance (donut) to achieve closer to your purpose.
Learn More
Breathe
Establishing a mindfulness practice of slowing down using breathwork exercises.
Movement
Developing a routine to move your body in the gym as well as outside.
Nourishment
Providing the body with proper nutrition to increase performance mentally and physically.
Integration
Fully embracing the practice of the mind, body and soul in all aspects of your life.
Mike McDonald, Founder & Trainer and Luke Petrich, Trainer strive everyday to guide clients through mindful breathe, movement and nutrition to work not only the body but the mind, soul. At Butts N Donuts we believe fitness is a feeling not just a look. It's working through consistent exercise and nutrition while doing the extra work to understand how you perceive yourself.
Learn More
Choosing Butts N Donuts as a trainer was one of the best decisions I've ever made. He's taught me SO MUCH and I can finally use everything I've learned on my own. It makes me happy to see how far I've come in a year and how far I'll continue to go.
I genuinely look forward to coming to training every day not just for fitness but also to hear your awesome feedback and perspectives on life in general!
It's so nice and refreshing to have a trainer that is actually helping me learn and grow my brain and improve my form. I was at a point where I hated the gym because I not only felt stagnant but also because I always felt like it was a comparison game and it was uncomfortable. Thanks for making it a comfortable space and putting so much effort into teaching us.
I have an appreciation for how you approach different scenarios and keep everyone so confident and comfortable. Thank you for making me feel valued.
Butts N Donuts 8-Week Bikini Booty Workbook

$

69.99

Breathe. Journal. Repeat

$

129.99

BND 28 Days of Glutes

$

59.99

10 Steps to the Perfect Hip Thrust Guide

$

49.99
Padded Sports Bra

$

35.00

Short-Sleeve Unisex T-Shirt

$

22.95 –

$

27.45

Fitted Crop Top Tank

$

27.95
Location
Butts N Donuts at Independence Gym
2980 N Hayden Rd
Scottsdale, AZ 85251
E-mail
buttsndonuts@gmail.com